FOR PATIENTS
---

Get answers to your questions about health care through UMACO.


PROVIDER NETWORK
---

Reach providers within
our UMACO network.


WHAT IS UMACO?
---

Discover how we are changing the Delaware healthcare landscape.


We provide solutions for medical practices so they can focus on what's most important - quality patient care.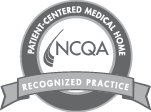 Recognized Practices: Physician Practice Connections® – Patient-Centered Medical Home
---

Copyright © 2016 United Medical, LLC

161 Becks Woods Drive, Bear, DE 19701 ⋅ Tel: 1-877-266-9166 ⋅ Fax: 302.451.5614 ⋅ Monday - Friday 7:30 am - 4:30 pm